ENZA Zaden zoekt:
Junior Seed Production Specialist
Your challenge in Seamless End-to-End Design and Delivery (SEEDD) as a Junior Seed Production Specialist in Fruity Crops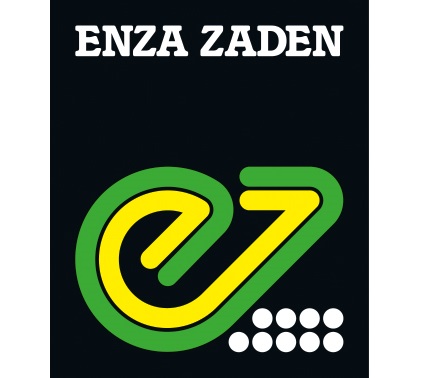 What are you going to do?
The Seed Production department is coordinating the worldwide production of our vegetable seeds, both, conventional and biological. Constantly improving on how to get the right amount and best quality vegetable seeds efficiently produced and on-time delivered.
We are striving for the best vegetable seed quality by continuously improving our breeding- and production activities. Together with several disciplines working as dynamic teams, sharing the passion for vegetable seeds we are always aiming for the best product to fulfill the demand of the growers worldwide.
As a Junior Seed Production Specialist, you develop a successful career in seed production. You coordinate the worldwide seed production of one of our crops. You provide agronomical support and maintain contacts with producers and (international) colleagues on the progress and quality of our seed productions. Furthermore, you initiate and manage improvement processes of new production trials.
Through cross-functional teamwork, with your colleagues from Research & Development, Seed Operations, and Marketing & Sales you work on optimal seed availability. You are involved in the development of new varieties and the mapping of the relevant production characteristics. Together with the Seed Supply Team you make the production planning and determine how and
where the seeds will be produced. You collect and register the data of the current productions in our ERP system. For a good insight into the seed availability but also for research and analysis. You work from home or the office, but you also visit the production locations in the Netherlands and abroad, where you check the productions on site.
One of the (crop) departments within Seed Production will be your workplace, where you will report to the Crop Production Manager. You collaborate closely with Seed Production Specialists of other crops, both national and international.
Your power
You are analytical and solution-oriented with a hands-on working mentality. You see it as your responsibility to properly streamline the logistics process from sowing to delivery of the seeds at Enza Zaden. You can respond to questions from growers, but you are also able to align between stakeholders based on the information you obtain from the Research & Development, Supply Chain, and Product Management departments.
Your affinity and experience with plants are of great value. Due to your passion for plants, your agronomical experience, and your ability to "read" plants, you can identify crop issues and you can translate these into necessary actions for the growers. Your analytical way of thinking and your problem-solving mentality enables you to spot and realize improvements in seed production.
You actively seek for the best production approach, which requires the ability of independent working but of course also teamwork. To achieve the most efficient production, you need to be able to maintain a good overview and be skilled in planning and organizing. International contact with producers and regional colleagues requires flexibility: You can adapt your approach to
different cultures and local circumstances.
In short, you;
• have a Bachelor or Master degree in Plant Sciences or (International) Agribusiness Studies;
• have 0- 2 years of experience in agribusiness and/or (vegetable) seed cultivation;
• have a passion for plants and an eye for plant-related pests and diseases;
• have excellent and clear communication skills in the English and Dutch language;
• are analytical and solution-oriented;
• are willing to travel (within and outside Europe);
• have a driving license B.
Our power
Enza Zaden is a vegetable breeding company that develops vegetable varieties. And produces and sells its seeds all over the world. We have made an animation to explain to you properly (and as briefly as possible) what we do.
The purpose of our work? To offer everyone worldwide access to healthy and varied vegetables.
With more than 2000 passionate colleagues all over the world, we work together every day on the vegetables of tomorrow.
Would you like to know more about Enza Zaden as an employer? Then take a look at the Careers
& Learning – page or view our page on LinkedIn.
Interested?
Please, send your application to our Recruitment department, via the Apply now! button.
More information:
Martine Rook, Recruiter, + 31 6 55220474
Acquisition as a result of this vacancy is not appreciated